Top

Submit your details! tax advisor
Find easiest way to incorporate your company in India
More than 300 companies incorporated by CA On Web experts within last 3 years
India being one of the world's top 10 "BIG EMERGING MARKETS", it is the best time to start a business in India
We have Incorporated Companies in sectors such as manufacturing, trading, healthcare, Media & Tech, E-commerce, Real Estate & Construction, Financial services and so on.
Just a click away to incorporate your company at the best price in market. It's quick and easy.
Planning to start a business in India or expanding the existing business?
The most popular way is to register a company as it is a hassle free process and has many tax and regulatory advantages over other forms of business structure. The entire process of registering a company in India is regulated by a body called MCA (Ministry of Corporate Affairs). The incorporation and registration process requires certain formalities to be fulfilled.
Our team at CA on Web is available at your service and will help you to obtain the registration in a small time frame of 7 to 12 days. All you need is to plan for the business and all the paper work and formalities will be handled by our team of experts.
What is included in our Package?
DIN for 2 Directors
Demo description, only the required one.
DSC for 2 Directors
Demo description, only the required one.
MOA/AOA
Demo description, only the required one.
ROC Fees & Pan card
Demo description, only the required one.
Name search & approval
Demo description, only the required one.
Free Accounting Software & GST filing
Demo description, only the required one.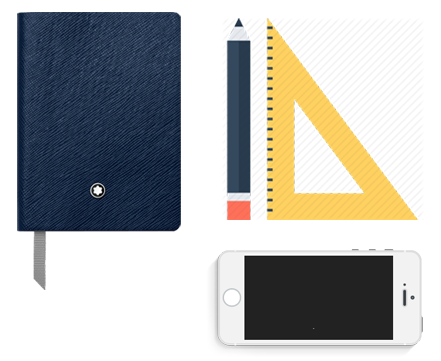 Documents Required for Company Registration
Copy of PAN Card of directors
Passport size photograph of directors
Copy of Aadhaar Card/ Voter identity card of directors
Copy of Rent agreement (If rented property)
Electricity/ Water bill (Business Place)
Copy of Property papers(If owned property)
Landlord NOC (Format will be provided)
Company Registration: A Step-By-Step Guide
Select the type of company to be incorporated i.e. private, public, LLP, OPC.
Provide us with 6 proposed name for the company.
Arranging all the necessary documents like ID and address proofs of directors, address proof of the registered office.
Filing of various documents with MCA along with stamp duty and other fees.
Obtaining certificate of Incorporation
Obtaining PAN and TAN of the Company
Our Prices
Effective Services with Best Price
One Person Company
₹13000/-
Inclusive of all Taxes
10GB Disk Space
100GB Monthly Bandwidth
20 Email Accounts
Unlimited subdomains
Checkout
Limited Liability Company
₹9000/-
Inclusive of all Taxes
5GB Disk Space
50GB Monthly Bandwidth
10 Email Accounts
Unlimited subdomains
Checkout
Private Limited Company
₹14000/-
Inclusive of all Taxes
3GB Disk Space
25GB Monthly Bandwidth
5 Email Accounts
Unlimited subdomains
Checkout
Frequently Asked Questions
Yes, you need a minimum of two directors for a private limited company. The maximum members can be 200. If you are the sole owner, you can register as a One Person Company.
Any individual/organization can become the member of the private limited company including foreigners/NRI. However, the individual must 18+ above in terms of age and should have a valid PAN card.
The entire procedure is 100% online and you don't have to be present at our office or any other office for incorporation. A scanned copy of documents has to be sent via mail. They get the company incorporation certificate from MCA via courier at their business address.
There is absolutely no other payment. Our charges are inclusive of everything. We will send you an invoice with no hidden charges. Our team provides you support till you get your bank account.
caonweb.com can incorporate a Private Limited Company within 15-25 days. The time took also depends on relevant documents provided by the applicant and speed of approvals from government. To ensure speedy registration, please pick a unique name for the proposed Company and make sure you have all the required documents prior to starting the registration process.
Yes, an NRI or Foreign National can become a Director in a Private Limited Company. They can get a DPIN from Indian ROC. Also, they can be a majority shareholder in the company. But, at least one Director on the Board of Directors must be an Indian Resident.