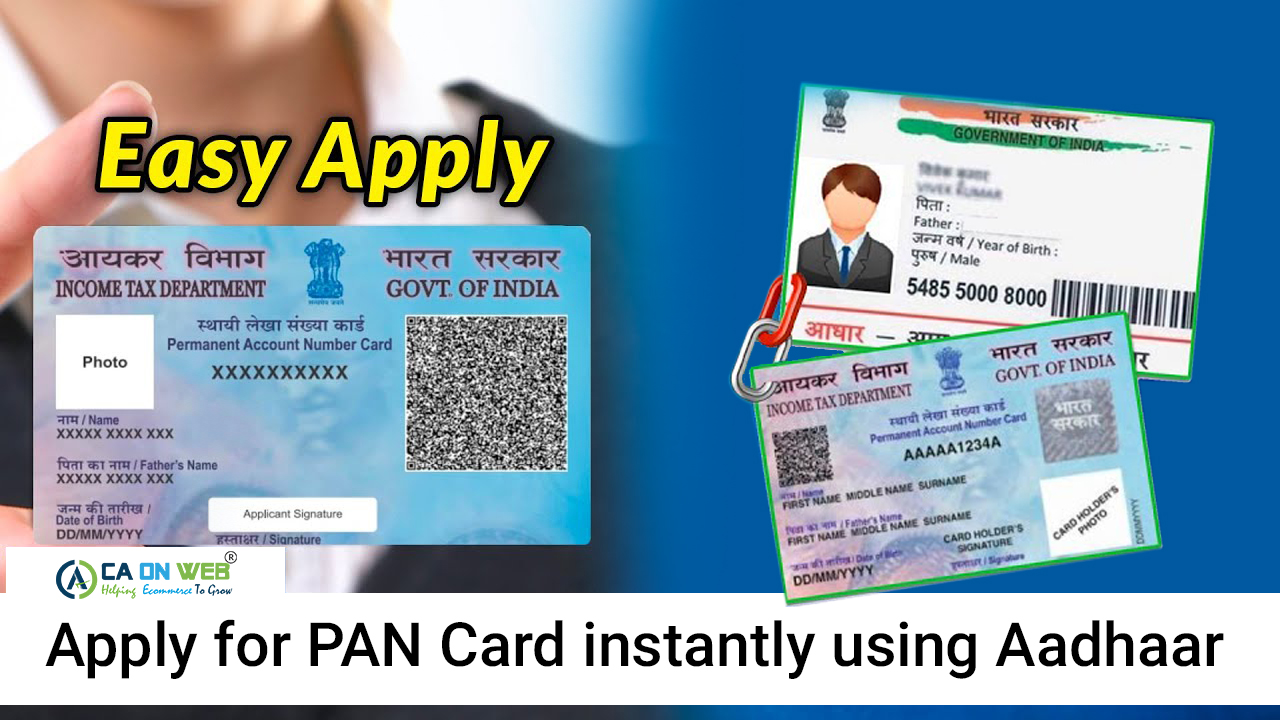 Apply for PAN Card instantly using Aadhaar
Aadhaar viz. launched with a motive of "ONE NATION, ONE IDENTITY" will now help in creating your Permanent account number (PAN) without filling the detailed application form. This will ease the compliance process for allotment of PAN Card across India.
A system will be launched for the allotment of PAN, where the complete application process will be online on the basis of Aadhaar.
Central Board of Direct Taxes (CBDT) via a notification on 6th November 2019 amended more than 100 forms, in lieu of the interoperability of PAN-Aadhaar. This means that an individual can now use his Aadhaar details instead of PAN and vice-versa to complete their KYC. (Wherever applicable)
Related Blog-