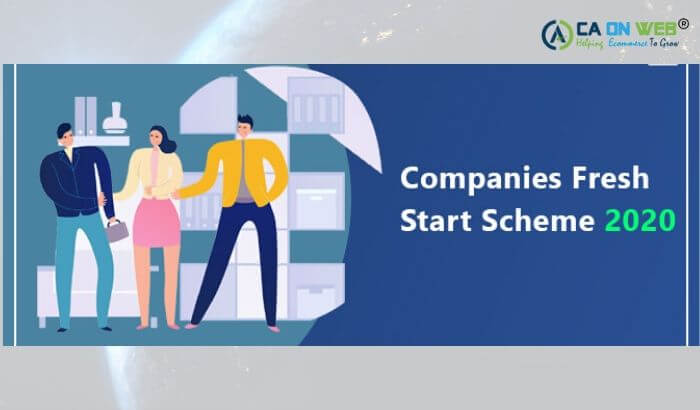 COMPANIES FRESH START SCHEME, 2020
Ministry of corporate affairs [MCA] in its General Circular No. 12/2020 dated 30/03/2020 has introduced companies fresh start scheme, 2020 with an aim to bring relief to already reeling the corporate sector.
This move by MCA will help these companies to make a fresh start. Companies' fresh start scheme, 2020 will help the companies in managing their financial position and inconvenience they are facing because of the situation which has arisen due to COVID-19.
Related Blog- COMPANIES FRESH START SCHEME, 2020 (CFSS-2020)