Top
Easiest Quickest and Cost effective way to get your Digital Signature Certificate
More than 300 companies incorporated by CA On Web experts within last 3 years
DSC is required for various Government filing such as Income tax, GST, annual filings, Various Government Tenders etc.
Caonweb is number one DSC provider in India. Best in terms of time, convenience and cost.
Just a click away to get your Digital signature certificate. It's quick and easy.
What is Digital Certificate?
A Digital Signature Certificate (DSC) is a secure digital key that certifies the identity of the holder, issued by a Certifying Authority (CA). It typically contains your identity (name, email, country, APNIC account name and your public key). Digital Certificates use Public Key Infrastructure meaning data that has been digitally signed or encrypted by a private key can only be decrypted by its corresponding public key. A digital certificate is an electronic "credit card" that establishes your credentials when doing business or other transactions on the Web.
What is included in our Package?
All Fees included
Filling, Processing, submitting application
Digital signature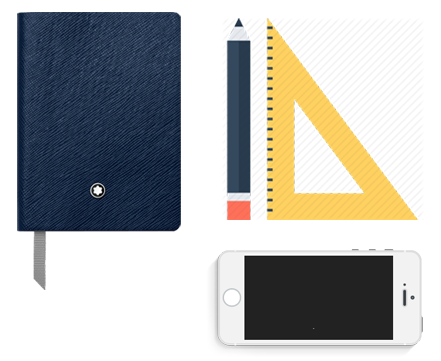 Documents Required for Digital Signature Certificate
Mobile number for OTP purpose
FAQ(Digital Signature Certificate)
Digital Signature Certificate ( DSC) is mandatory in Income Tax Department for all the Individual, Partnership firm, Companies, HUF, BOI, Chartered Accountant, Tax Practitioner etc who are coming under preview of Tax Audit or professional doing tax audit. A valid Class 2 Digital Signature is require for the same. A Tax Payer who is not coming under the TAX Audit, can also file the return through Digital Signature and no need to send acknowledgement by post in CPC Bangalore. If a Assess is using Digital Signature for Filing, Returns accepts immediately.
Class 3 A/B Digital Signature Certificates for Patent / Trademark, IPO, Copyright Department of Patent Designs and Trademark initiated an online filing facility for users who wish to apply for Trademark, Patent. Controller General for Patent Designs and Trademark mandate Digital Signature Certificate to file Trademark / Patent application filing by an individual. Any Individual person / Org can apply for patent/ trademark online with Class 3 Digital Signature Certificate-Signing Only.
Class 3 Digital Signature Certificate is the highest level of digital signature in ways of security. Class 3 Digital Signature Certificates ensures secure transactions, transparency. Class 3 Digital Signature come in two validity, 1 Years and 2 Years. As per Information Technology Act, Digital Signature Certificate (DSC) for Individuals, Companies and Organizations is mandatory to take part or who wish to take part in e-Tendering, e-Procurement, e-Ticketing, IPO, Patent, and Trademark filing process on various websites in India.
A Digital Signature Certificate (DSC) is essential for companies and organizations that take part or intend to take part in e-Tendering processes on various Government sites. Besides enabling e-Tendering which is extremely convenient and transparent, a Digital Signature Certificate also ensure greater security in other online transactions. E-Procurement facilitates, integrates, and streamlines procurement processes. From buyer to supplier and even back. Approved under the Information Technology Act, and with legal status, a Digital Signature Certificate is essential for all e-Procurement processes. Applying for a government tender online has many advantages. Since documents are uploaded to a central site, acknowledgements and receipts are provided immediately. Which is not the case with paper documents that need to be scanned and verified before being processed. E-Procurement has gained significant popularity and acceptance as it brings greater transparency to the whole system. Among other benefits, it helps buyers and bidders overcome geographical limitations, reduce procurement cycles, and overall helps keep pace with present technology. Any organization that is looking to apply for any Government e-Tender needs to have a Class 3 Digital Signature Certificate registered in the name of a representative who is authorized to submit online offers for e-Tendering applications.
E-Ticketing is an online process of Ticket Booking initiated by IRCTC for passengers. Any Authorized Agent by IRCTC must have a Class 3 Digital Signature Certificate to do e-Ticketing. E-Ticketing is a safe and fast way to book tickets securely. To complete the process securely IRCTC mandate the concept of Digital Signature Certificate to login and issue the DSC. So every Authorized Agent needs an Individual User Class 3 Digital Signature Certificate (Class 3A) Signing Only. After obtaining Class 3A Digital Signature Certificate - Signing only, agent needs to map that Digital Signature Certificate with IRCTC through principle agent.
Export and Import Organizations (EXIM organizations) can apply for licenses online which means that they can also file accompanying documents electronically on the DGFT website. Since a Digital Signature Certificate ensures authenticity of the document, DGFT has mandated use of Digital Signature Certificates with all electronic documents uploaded on the DGFT site. This means that every EXIM Organization needs to necessarily have a Digital Signature Certificate for transactions related to the DGFT website. On validating the identity of the sender, authenticity of the documents and validity of the DSC, DGFT then processes the documents for license issuance. In addition to convenience, online submission of applications on the DGFT website also mean a 50% reduction in license fee for EXIM Organizations Organizations can prevent fraudulent practices such as identity thefts by filing bills of entry using a Digital Signature Certificate. If an organization is filing documents through Custom House Agents, it is important that all documents filed are accompanied by a DSC.