Top

Submit your details! doing business in india
We are committed to provide the best experience in terms of doing business in India
More than 300 companies incorporated by CA On Web experts within last 3 years
India resident, Non Resident Indian, Foreign National or a foreign company- You can do business in India
We are committed to provide the best experience in terms of doing business in India
Rely on experts to start your business by giving you the right advice on what type of entity does your business idea needs
Remain tension free in terms of all the Government visit and filings, We take care of it
From setting up your business, maintaining your books, Giving you the right tax advise we are available 24*7 to all your business queries
Doing Business in India
India is one of the top three investment destination as on date. It is not a cumbersome process anymore. It is the right time to start working on your ideas and become an entrepreneur/business person. caonweb will make your every step easy.
We have vast experience in assisting international businesses in setting up shop in India through in-depth assessment of legal entity options for entry into India; hand-holding in establishing presence in India and several other start-up services including identification and regularizing applicable regulatory procedures and advising on the bottlenecks creeping from strategic, governance & management issues; on-going tax & regulatory compliances & Virtual CFO services.
How can CA On Web help you
We have a very transparent policy in terms of pricing along with the services category. We guarantee full service and confidentiality. With us you will not get confused at any stage. We make it easy for clients to understand the requirement and process. Our team of professionals will handle your work with quality within prescribed timelines. Also everything is online therefore you save time and get your work done with the most reasonable price in Industry. From setting up a business, book keeping, regulatory filings, tax advisory, We provide you with various solutions. All you need to do is sign up with caonweb.
ClubFactory in India is a successful story where caonweb initiated the process of setting up business to documentation/book keeping/tax filing work in India.
What is included in our Package?
Business set up advisory
Incorporation of entity
Virtual CFO
Repatriation of funds
Transfer Pricing
All Compliance filings
Investing your funds in India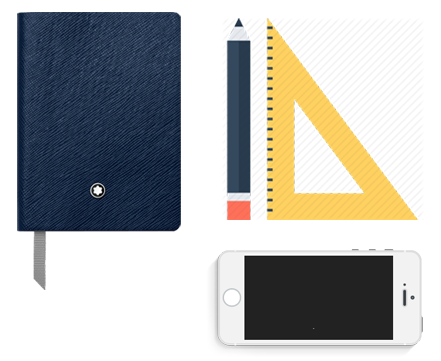 Documents Required for Doing Business in India
On the basis on your specific requirements we provide you the requirement list
Frequently Asked Questions
A foreign company can set up business in India via Foreign Direct Investment (FDI) either by incorporating an Indian company, under the Companies Act, 2013 (as a Joint Venture or a Wholly Owned Subsidiary) or as a Foreign Company (by setting up a Liaison Office, Project Office or a Branch Office of the foreign company) which can undertake activities permitted under the Foreign Exchange Management (Establishment in India of branch office or other place of business) Regulations, 2000. One can also set up an Indian company by setting up a Limited Liability Partnership (LLP) subject to provisions of LLP Act, 2008. It may be noted that FDI is permitted under automatic route in LLPs operating in sectors/activities where 100% FDI is allowed, through the automatic route and there are no FDI-linked performance conditions. There are different criteria, application procedures, remittance rules and reporting requirement for each form of investment. For details regarding the eligibility, permitted activities, sectoral caps, investment routes and regulatory requirements etc., one can access the latest "Consolidated FDI Policy Circular" dated June 07, 2016 which is available in the public domain and can be downloaded from the website of Ministry of Commerce and Industry, Department of Industrial Policy and Promotion – . Press notes with details on any subsequent amendments are available at
All foreign capital invested in India is generally allowed to be repatriated along with capital appreciation, if any, after payment of taxes due, except in cases where the investment is made or held on non-repatriation basis or where the sectoral condition specifically mentions non-repatriation. Repatriation is governed by the provisions of the Foreign Exchange Management (Current Account Transactions) Rules, 2000, as amended from time to time.
1. Repatriation of Interest: Interest on fully, mandatorily & compulsorily convertible debentures is also freely repatriable without any restrictions (net of applicable taxes)
2. Repatriation of Dividend: Dividends are freely repatriable without any restrictions (net after Tax deduction at source or Dividend Distribution Tax, if any, as the case may be). The repatriation is governed by the provisions of the Foreign Exchange Management (Current Account Transactions) Rules, 2000, as amended from time to time.
Further, dividends/ profits (net of applicable taxes), on foreign investments, being current income can be remitted outside India through an Authorized Dealer bank.
Yes. As per the regulations/guidelines issued by the Reserve Bank of India/Government of India, investment can be made in not listed on any recognized stock exchange of India. The price of the shares should not be less than the fair valuation of shares done by a SEBI registered Merchant Banker or a Chartered Accountant as per any internationally accepted pricing methodology on arm's length basis. However, where non-residents (including NRIs) are making investments in an Indian company in compliance with the provisions of the Companies Act, as applicable, by way of subscription to its Memorandum of Association, such investments may be made at face value subject to their eligibility to invest under the FDI scheme
No. Only NRIs are allowed to set up partnership/proprietorship concerns in India on non-repatriation basis.
1. A Non-Resident Indian (NRI) or a Person of Indian Origin (PIO) resident outside India can invest in the capital of a firm or a proprietary concern in India on non-repatriation basis provided;
o Amount is invested by inward remittance or out of NRE/FCNR (B)/NRO account maintained with authorized dealers/authorized banks.
o The firm or proprietary concern is not engaged in any agricultural/plantation or real estate business or print media sector.
o Amount invested shall not be eligible for repatriation outside India.
2. Investments with repatriation option: NRIs/PIO may seek prior permission of Reserve Bank for investment in sole proprietorship concerns/partnership firms with repatriation option. The application will be decided in consultation with the Government of India.
FDI is prohibited in:
1. Lottery Business including Government/private lottery, online lotteries, etc.
2. Gambling and Betting including casinos etc.
3. Chit funds
4. Nidhi company
5. Trading in Transferable Development Rights (TDRs)
6. Real Estate Business or Construction of Farm Houses
'Real estate business' shall not include development of townships, construction of residential /commercial premises, roads or bridges and Real Estate Investment Trusts (REITs) registered and regulated under the SEBI (REITs) Regulations 2014.
7. Manufacturing of cigars, cheroots, cigarillos and cigarettes, of tobacco or of tobacco substitutes
8. Activities/sectors not open to private sector investment e.g.(I) Atomic Energy and (II) Railway operations.
Foreign technology collaboration in any form including licensing for franchise, trademark, brand name, management contract is also prohibited for Lottery Business and Gambling and Betting activities.