Top

Easiest Quickest and Cost effective way to FSSAI Registration
More than 300 companies incorporated by CA On Web experts within last 3 years
400 billion food and beverage industry of India has been categorized as one of the priority sector by "Make In India" initiative. F& B sector is growing immensely
For all subsectors in F&B industry there is requirement of FSSAI License in India
Just a click away to incorporate your company at the best price in market. It's quick and easy
FSSAI Registration
FSSAI license is mandatory before starting any food business. All the manufacturers, traders, restaurants who are involved in food business must obtain a 14-digit registration or a license number which must be printed on food packages.
This step is taken by government to ensure that food products undergo certain quality checks, thereby reducing the instances of adulteration, substandard products and improve accountability of manufacturers. caonweb can help your business obtain FSSAI Registration.
What is included in our Package?
Eligibility Consultation
Application Filing
Document Preparation
Government Fees
Application Drafting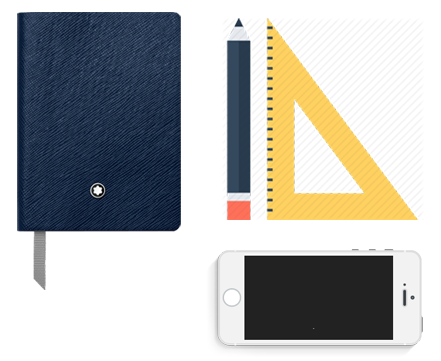 Documents Required for FSSAI Registration
Declaration form
Copy of Rent agreement (If rented property)
Copy of Aadhaar Card/ Voter identity card of Proprietor/ Partners/ Director
Food Safety Management System plan or certificate
Authority letter
Copy of Property paper (If owned property)
Electricity/ Water bill (Business Place)
Form IX: Nomination of Persons by a Company along with the Board Resolution
FSSAI Registration: A Step-By-Step Guide
Fill FSSAI food license registration form A on FSSAI website and make the payment for FSSAI application at the FBO nearby your locality.
Once the payment confirmation is reflected in your FSSAI account, you need to file Form B with the government. There are multiple declarations and resolutions that need to be filed with your application. E.g., board resolution, owner self-declaration. These declarations should ideally be prepared by a company secretary.
You will then need to follow-up with the government department for an update on your application. The government may send back your application for edits – if you fail to respond with 15 days of the application, then your application will be rejected.
The government department will take 45-60 working days to completely review your application and approve the same. Else, you can hire caonweb for getting the FSSAI license for you. We get license issued in 98% of our cases and save our customers from all the government hassles.
Our Prices
Effective Services with Best Price
Frequently Asked Questions
Decentralization of licensing for food products
Simple and easy issue of license with time frame of 1 month
There is no license for small FBO's, only registration is mandatory
This act assures safety of consumer and ensures full compensation to victim in case of injury or death
FSSAI has 3 categories based on Annual turnover
FSSAI Registration – turnover below 12 lakhs annually
FSSAI State License – turnover between 12 lakhs to 20 crores annually
FSSAI Central License – turnover above 20 crores
On the basis of production capacity
FSSAI Registration – 100kgs per day
FSSAI State License – 100kgs to 2 mt tons per day
FSSAI Central License – above 2 mt tons per day
The entire procedure is 100% online and you don't have to be present at our office or any other office for incorporation. A scanned copy of documents has to be sent via mail. They get the company incorporation certificate from MCA via courier at their business address.
There will be different license issued under FSSA as requirement of each product is different. So in the same premises if license is being taken for processing of meat, milk & fruits & vegetables, there will be a separate license as these will be done in separate portions & businesses are not connected. However, in case there is fruit & vegetable processing & godown/ store along with it, since these are connected activities, one license is applicable.
FSSAI Registration form filling up is a simple process with caonweb.com, there are three kinds of registration Basic, State and Central. After submitting required documents with our expert team at caonweb, your application will be filled in and applied, you will obtain a fourteen digit registration or license number that must be printed on food packages. FSSAI Registration form can be submitted from anywhere and can be obtained quickly and easily at caonweb. The fssai registration form filling process is all online with us. The cost for fssai form till the completion that is till you get your license is Rs. 5000 for basic, Rs.11000 for state and Rs. 16000 for central.