Top

Submit your details! digital signature certificate
Get your Digital Signature Online Certificate (DSC)
Now buy a digital signature certificate at the lowest prices from the convenience of your office or home!!
Digital Signature Certificate (DSC) is required for various Government filing such as Income tax, GST, annual filings, various Government tenders etc.
CAONWEB team is number one Digital Signature Certificate providers in India. They are best in terms of time, convenience and cost and you can easily get your electronic signature.
To get Digital Signature online, you are only required to send a digital signature certificate form online along with required documents.
What is a Digital Signature Certificate or DSC Certificate?
A Digital Signature Certificate is a secure digital key that validates and certify the identity of the person holding this certificate, issued by a Certifying Authority. DSC Certificate makes use of Public Key encryptions (or say electronic signature) meaning data has been digitally signed or encrypted by a private key can only be decrypted by its corresponding public key.
It is helpful in authenticating the personal information details of the holder when conducting business online. You can contact CAONWEB to buy Digital Signature Certificate and other related services like DSC renewal for the purpose of electronic signature.
What is included in our Package to buy DSC certificate or DSC renewal?
All Fees included
Filling, Processing, submitting application
Digital signature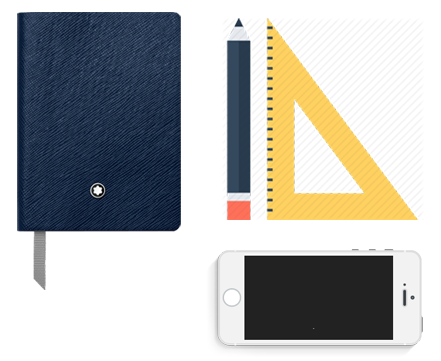 What are the documents required for DSC Certificate or DSC renewal?
Mobile number for OTP purpose
Frequently Asked Questions
Benefits of DSC are: * The authenticity of documents as digitally signed documents gives confidence to the receiver to be assured of the signer's authenticity. And, they can take action on the basis of such documents without getting worried about the documents being forged.
* Data integrity as digitally signed documents cannot be altered or edited after signing, which makes the data safe and secure.
* Rather than signing the documents physically and scanning them to send them via e-mail, you can put the electronic signature on PDF files online and send them which is money and time savvy respectively.
Application of DSC is required to be made in digital signature application form along with a self-attested copy of PAN card (Mandatory for IT and MCA Filing of a local resident) and 1 Address Proof (Preferably AADHAR Card). This DSC form class 2 & 3 vary depending on the vendor but it contains the more or less same information. After Application is submitted, the Certifying Authority (CA) will process the application and will send one confirmation message on the applicant's mobile number for verification along with Video Verification. On completing mobile & video verification, the DSC will be issued in the name of the applicant.
Documents/information required for new DSC or DSC renewal are:
Identity Proof (Self-attested PAN card)
Address Proof (Self-attested Aadhar Card)
1 photograph, unique email id and contact number along with DSC application form.
Class 2 Digital signature: Digital signature certificate class 2 is a digital signature where the identity of a person is verified against a trusted, pre-verified database. It is used where the risk of data is moderate. They are issued to the directors/signatory authorities of the companies for the purpose of e-filing with the Registrar of Companies (ROC).
Class 3 Digital signature: Digital signature certificate class 3 are the highest level of digital signature where the person needs to present himself or herself in front of a Registration Authority (RA) and prove his/ her identity. It is used where the risk of data is at an extreme level. They are used by Individuals, Companies, and Organizations who take part or who wish to take part in e-Tendering, e-Procurement, e-Ticketing, IPO, Patent, and Trademark filing process on various websites in India.
DSC is mandatory in income tax filing for all the Individuals, Partnership firms, Companies, HUF, Chartered Accountant, Tax Practitioner etc. who are under the preview of tax audit and professional doing tax audit. A Class 2 Digital Signature is required for the same. A Tax Payer who is not coming under the preview of the tax audit can also file the return through Digital Signature and no need to send acknowledgment by post in CPC Bangalore.
Export and Import Organizations can apply for licenses online along with required documents by using DSC on the DGFT website. The online application also results in a 50% reduction in license fee and organizations can prevent fraudulent practices such as identity thefts by filing bills of entry using a Digital Signature Certificate. If the organization is filing documents through custom house agents, then it is important that all documents are filed using DSC for electronic signature.