Top

APEDA
The APEDA is known as Agricultural and Processed Food Products Export Development Authority.
Call at: +91 7065818801
Mail at: info@caonweb.com
Strategic geographic location & proximity to food importing nations makes India one of the best food products exporters. Exporting food products is growing every day
Agriculture & processed food products export development authority monitors the exports of scheduled products & every exporter of such products needs APEDA License
Just a click away to APEDA License- at the best price in market. It's quick and easy
Submit your details! apeda registration
APEDA REGISTRATION
Every person exporting any one or more of the Scheduled products shall, before the expiration of one month from the date on which he undertakes such export or before the expiration of three months from the date of coming into force of this section, whichever is later, apply to Authority to be registered as an exporter of the Scheduled product or Scheduled products, Provided that the Authority may, for sufficient reason, extend the time-limit for registration by such period as it thinks fit. Registration once made shall continue to be in force until it is cancelled by the Authority.
The Agricultural and Processed Food Products Export Development Authority (APEDA) was established by the Government of India under the Agricultural and Processed Food Products Export Development Authority Act passed by the Parliament in December, 1985. The Act (2 of 1986) came into effect from 13th February, 1986 by a notification issued in the Gazette of India: Extraordinary: Part-II [Sec. 3(ii): 13.2.1986). The Authority replaced the Processed Food Export Promotion Council (PFEPC). Under APEDA only License is required. There are no return filing requirements under APEDA.
Scheduled Products under APEDA
Fruits, Vegetables and their Products
Meat and Meat Products
Poultry and Poultry Products
Dairy Products
Groundnuts, Peanuts and Walnuts
Honey, Jaggery and Sugar Products
Cocoa and its products, chocolates of all kinds
Alcoholic and Non-Alcoholic Beverages
Cereal and Cereal Products
Guar Gum
Floriculture and Floriculture Products
Herbal and Medicinal Plants
Confectionery, Biscuits and Bakery Products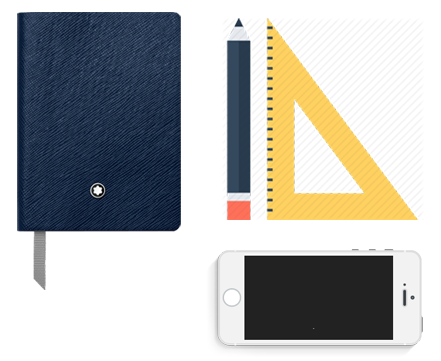 Documents Required for APEDA Registration
Application form duly filled, sealed and signed by authorized signatory
Self certified copy of Import-Export code issued by D.G.F.T. Bank Statement (for latest 2 months) and a cancelled cheque
List of Directors/Partners/Proprietor on company's letterhead in triplicate
Self certified copy of PAN issued by Income Tax Department
The company should compulsorily mention their e-mail ID, phone and fax number etc. in their application
Pvt. Ltd./Public Ltd. Co.' s/societies should forward a copy of their Memorandum and Article of Association and Partnership firms should forward a copy of partnership deed attested by Notary
Additional Documents (If exporter is Manufacturer)
| # | Products | Certification agencies |
| --- | --- | --- |
| 1 | Floriculture and seeds | Dept. of Horticulture/DIC/SIA/FSSAI |
| 2 | Fruits & Vegetables | Dept. Of Agriculture/ Horticulture/DIC/SIA/FSSAI |
| 3 | Groundnut / Pulses / Guargum | DIC / SIA / FSSAI / Udyog Aadhaar Memorandum issued by Ministry of MSME |
| 4 | Processed Fruits & Vegetables/ Processed Food Products/Meat products/Cereals preparation/ Misc Preparation | FSSAI |
| 5 | Dairy/Poultry/Honey | FSSAI/EIC/EIA |
| 6 | Alcoholic Beverage | Dept. of Excise Commissioner |
| 7 | Cereals | DIC / SIA / FSSAI / Udyog Aadhaar Memorandum issued by Ministry of MSME |
Procedure for APEDA Registration
1

Submit your details
You need to fill our simple query form & we will call your back
2

Creation & Filing
We create the documents and file them with the APEDA office on your behalf.
3

License Sending
Once your APEDA registration is completed we will send APEDA License to you by courier.
4

Completed
Your work is now completed. In future, if you need any other further assistance, you can contact us any time.
Frequently Asked Questions