Top

Easiest Quickest and Cost effective way to Trademark Registration
More than 300 companies incorporated by CA On Web experts within last 3 years
Trademark creates a unique identity of your business, increase your popularity and also gives you legal protection
Immediately register your trademark if you want to protect the logo of your business and wants to reach the mass
Just a click away to incorporate your company at the best price in market. It's quick and easy
Is your unique identity protected? Register your Trademark Online
Trademark registration is the answer. Like a name is the unique identification for a person, trade mark is a unique identity given to a particular product or service which distinguish it from the products or services of similar category. It can be in the form of logo, brand, tag line or it can be a combination of name and logo both. It can also be obtained for a Business name, distinctive catch phrases, taglines or captions.
The registration of trademark is governed by The Trade Marks Act 1999. A trademark registration is an immediate process which is done online and the trademark is ready to be used within hours. However it is very important that the trademark should not be similar to an existing trade mark or should not be specifically prohibited by law.
Benefits of Trademark registration
Legal Protection
You become the legal owner of the registered trademark and no another person has the right to use your registered trademark without your prior permission
Unique Identity
One of the best qualities of trademark registration is that it helps you to establish a unique identity of your company. And no other competitor can apply or use your trademark for similar goods or services
Creation of Asset
Registered trademark can act as an asset as the owner of the trademark can easily sell, franchise or allow it on the contract basis to another party. It creates a kind of intellectual property for the same.
Popularise your brand
Registered trademark is easily searchable as it is available in government trademark database. It also helps you to get popular among people which are a great sign for your company.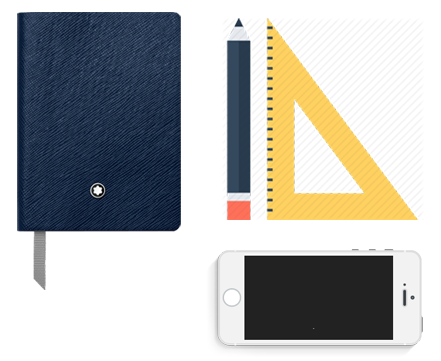 Documents Required for Company Registration
Copy of PAN Card of directors
Passport size photograph of directors
Copy of Aadhaar Card/ Voter identity card of directors
Copy of Rent agreement (If rented property)
Electricity/ Water bill (Business Place)
Copy of Property papers(If owned property)
Landlord NOC (Format will be provided)
STEPS IN TRADEMARK APPLICATION
Trademark search
CA check trademark availibity or check brand name availability on the behalf of their customers to make sure that their desired name or design has not already been taken or isn't too similar to an already existing trademark. You can also check existing trademarks at caonweb.com. Because being exclusive do matters. This check well ensures that are no issues & there are minimal chances of an objection being raised in the future.
Create trademark application
Once we ensure that your chosen name or design is available & exclusive, we send you an authorisation letter which has to be duly signed by you and returned to us. These letters give our lawyers authority to file a trademark application on your behalf.
Trademark application submission
Once we receive the authorisation letter & provided that no information is incorrect or partial, our lawyers will file the trademark on your behalf, and you can immediately start using the ™ symbol. We will provide you with the TM application number. We file the trademark different at the central trademark department office or via online. A trademark can be filed online only by a registered lawyer or agent.
Trademark registration
Once a trademark application is complete, your application will be verified by the trademarks office. The government can also raise an objection on if your name similar to some other trademark in the same class, or the name is deemed obscene, hurts religious sentiments. In case no objection is raised, the trademark registrar will publish an advertisement in the trademarks journal. If no opposition is filed by any party within a period of 4 months, the trademark should be registered within the next 6 months. During this period, we constantly provide you with updates regarding the status of your application. You will need to pay the additional fee in case of such objections.
Hearing before Registrar
If the objection has been filed on your trademark and the opposition doesn't agree with your response, then hearing is held before the registrar. We appoint lawyers (charges extra) to take up your case in front of the registrar.
Our Prices
Effective Services with Best Price
Frequently Asked Questions
A trademark is an intellectual property which is being assigned to a word or logo but on another hand, copyright assures you the protection for your unique content such as books, music, videos, songs or even software.
You need to produce identity proof in case of trademark registration in India. (in case of individuality).While on another hand you need to produce company incorporation documents if the entity is a company.
Company or domain registration will not protect your brand identity. To protect your company's identity, you need to get trademark registration.
Logo registration in India is done by CA On Web which provides trademark application services across India in all cities. We have done trademark registration in Mumbai, Delhi, Gurgaon, Noida, Bangalore, Chennai, Hyderabad, Ahmadabad, Kolkata, Surat, Pune, Jaipur, Lucknow, Kanpur, Nagpur and other Indian cities.
The Trademark Registry has classified goods and services under 45 classes. Your application must mention the class/classes of the goods/services. The trademark would be registered under those classes only.
It is valid for a limited period of time i.e. for 10 years. But it is renewable indefinitely. You just need to pay the fee for trademark renewal every time.