Top

Submit your details! trademark registration
Now protect the unique identity of your business by Trademark Registration at very affordable prices
It's easy to protect your business name and brand for which you've worked so hard. It can be done through trademark registration
Trademark a name helps in creating a unique identity of your business by providing you legal protection
Immediately register your trademark if you want to protect the logo of your business and also the goodwill & brand image of your business
Just click, fill in the details and submit trademark registration documents for fulfilling the trademark registration process
How can you protect your business name or logo?
Trademark registration is the answer. Like a name is the unique identification for a person, trade mark a name provides legal protection to the unique identity of a particular product or service which distinguish it from the products or services of similar category. It can be in the form of logo, brand, tag line or it can be a combination of name and logo both. It can also be obtained for a Business name, distinctive catch phrases, taglines or captions.
The registration of a trademark is governed by The Trade Marks Act 1999. The procedure for registration of trademark a name is an immediate trademark registration process which is done online and the trademark is ready to be used within hours. However, it is very important that the trademark should not be similar to an existing trademark or should not be specifically prohibited by law. You can take help of a trademark attorney to register a trademark
How to Register a Trademark?
A trademark in India can be registered for a period of ten years from the date of application of mark. The trademark registration process involves the following steps:-
Step 1 Apply for trademark registration in prescribed form i.e. Form- TM 1.
Step 2 Fill in the details in trademark application
Step 3 Submit the trademark application along with documents.
Step 4 Make the payment
Step 5 Examination of trademark application by Registrar
Step 6 Publication
Step 7 Trademark registration certificate is issued in case of no objection.
Trademark Registration Documents
Along with the application, you are required to submit the following documents for trademark registration process:
According to type of registered business you have, say sole proprietorship, partnership firm, etc. you will need to submit an identity proof of the directors of the company and an address proof.
Picture of your brand logo (standard size of 9 x 5 cms)
Proof of claim of the said proposed mark being used before in another country, if applicable.
Different Trademark Symbols
---

'TM' Symbol
TM denotes trademark. In India TM is used for an unregistered trademark to promote the brand. One cannot use the symbol R, unless it is registered.

'SM' Symbol
SM denotes service mark. Symbol for unregistered trademark, particularly used for service, Like TM for goods and SM for service.

'R' Symbol
R is used for registered trademark. Registered trademark deter imitators, it also provides you with a benefit of ownership in courts. You are fully protected if you have registered trademark.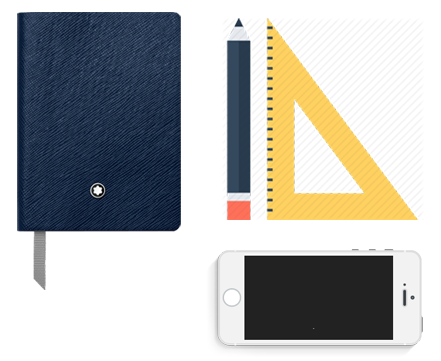 Documents Required for Trademark Registration
Copy of PAN Card of directors
Passport size photograph of directors
Copy of Aadhaar Card/ Voter identity card of directors
Copy of Rent agreement (If rented property)
Electricity/ Water bill (Business Place)
Copy of Property papers(If owned property)
Landlord NOC (Format will be provided)
Procedure for Trademark Registration
1

Submit your details
You need to fill our simple query form & we will call your back
2

Trademark Search
To make sure that unique logo name filed is available or not, Trademark Search is executed by experts
3

Select Appropriate Class
Depending on nature of your products, we shall suggest the appropriate class of the 45 classes
4

Application Filed
We create your Trademark application in 3 days and get your TM number
5

Registration Completed
Your trademark is registered in 1.5-2 years if no competitor objects to your trademark application