Top
Easiest Quickest and Cost effective way to get your Import Export Code
More than 300 companies incorporated by CA On Web experts within last 3 years
Getting IEC code is mandatory before starting any import/export business
Ca On Web is one of the most favored consultants for IEC by several importers/exporters all over India
Just a click away to get your iec code certificate. It's quick and easy
Import Export Code?
IEC registration is required by a person for exporting or importing goods. It is a 10 digit code which is issued by the Directorate General of Foreign Trade (DGFT). All businesses which are engaged in Import and Export of goods require registering Import Export Code. IE code has lifetime validity. Importers are not allowed to proceed without this code and exporters can't take benefit of exports from DGFT, customs, Export Promotion Council, if they don't have this code.
The IE Code must be quoted by importers while clearing customs. Also, banks require the importers IE Code while sending money abroad. For exporters, IE Code must be quoted while sending shipments. And banks require the exporters IE Code while receiving money from abroad. caonweb can help your business obtain IE Code.
What is included in our Package?
Preparation & submission of application
All Government dues
IEC Certificate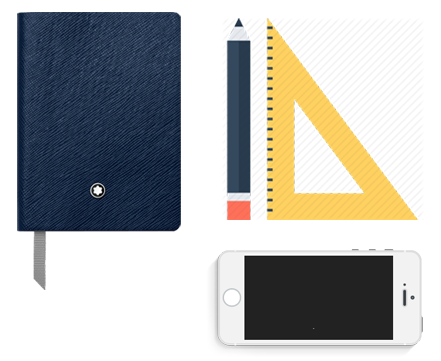 Documents Required for Import Export Code
Copy of PAN Card
Passport size photograph
Copy of Aadhaar Card/ Voter identity card
Authorization letter (In case of Partnership)
Board Resolution/self declaration (In case of Company)
Authority from other Directors on letter head (In case of company)
Copy of Partnership deed (In case of Partnership)
Telephone Bill in the name of the Individual (In case of individual)
Cancelled cheque of individual
STEPS TO APPLY IMPORT EXPORT CODE
Application Preparation
In order to get code an application must be made in the Aayaat Niryaat Form 2A format to the DGFT in that region where the registered office of the company is established. Government has also arranged online filing facility for obtaining IEC CODE ONLINE.
Application Processing
Details of the business and its proprietors, directors or partners, bank account details and a bank certificate are the basic requirements of ANF 2A. All the required documents for IEC need to be submitted with ANF 2A. Digital signature is required on the ANF2A form.
IEC fee payment
Once the application if complete, it should be filed with DGFT and an application fee need to be paid to the government. IEC department may send back your application for correction / change. You need to reply back to the DGFT in 15 days.
IE Code Issuance
Once the application is completely verified by the department, the Directorate General of Foreign Trade will allot an IE Code for your business. This IE code comes in both soft copy and hard copy. You receive the softcopy via email and can start the import export transaction with this.
FAQ(Import Export Code Registration)
Any person who intends to import or export goods and services from or to India must obtain Import export Code, one can apply ie code online and get their IE code certicicate or IE code license online.
No, tax is not levied on Import Export Code. However, custom duty maybe levied. Custom duty depends to the category of the products imported or exported. This can be found at the custom departments' website.
After submitting all the requisite documents IEC is typically allotted by DGFT in 5-10 days. It is not necessary to show proof of any import or export to obtain IE Code. Now a days, as IEC can we partially applied online with the help of digital signature, IEC can be obtained in less than a week.
If you have taken IEC Certificate in new process e-IEC online, then you can download your certificate any time by login into the IEC portal with your username details. But if you had taken your IEC in physical process, you have to re-apply for e-IEC with all the documents and DGFT will provide you certificate in new online format.
If you or a company wants to modify any details in IEC license, then you can do it online in your IEC application. IEC modification required resubmitting the application with the DGFT once again with all the required documents. Also, IEC modification fee needs to be submitted with the department.
IEC is only a license permitting the import and export of goods. Therefore, no return is required to be filed under IEC code.