Top
Easiest, Quickest and cost effective way to TDS Return
More than 300 companies incorporated by CA On Web experts within last 3 years
Rely on tax experts at caonweb to file your TDS returns
We help you compute correct tax liability and get you the right refund
We guide you on sections and rates of TDS as per the Income Tax Act
What is TDS Return?
TDS (Tax Deducted at source) is a form of indirect tax collected by the revenue authorities of Indian government as per the Income Tax Act 1961. This tax is usually collected at the time of generation of income or rather at the time of making payment. Tax is deducted and remitted to the account of Indian government by the person making the payment. This tax is deposited on behalf of the person receiving the payment.
TDS is based on the concept of 'Pay as you earn'. To provide the benefit of tax deducted to the person receiving the payment, it is mandatory to file a TDS return by the deductor. The whole concept of TDS deduction, collection, deposit and return filing is regulated by an authority called CSEB in India. It has provided certain guidelines for the same and impose penalty when they are breached.
Forms which are required to be filed
Form 24Q
This is required to be filed when there is payment of salary by the deductor. It contains the detail information of salary paid and credited to the account of the employee along with the TDS deducted and payment details of the same.
Form 26Q
This form is filed for any other case like interest payment, commission payment, professional fees payment, contractual payment etc.
Form 26QB
This return is to be filled if any payment is made for the transfer of any immovable property.
Form 27Q
This form is filed when the deductee is a non-resident foreign company. Any payment made to them and TDS Deducted on it is reported in this return.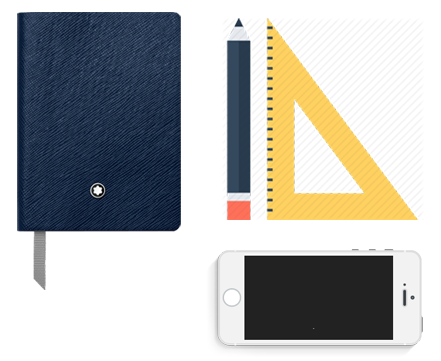 Documents Required for filing e-TDS Return
PAN card/Pan Number
TDS certificates (if TDS has been deducted by other)
Tax payment challans (Self-assessment, advance tax, if you have deposited the same)
All Bank account information
In response to a notice received from Department of Income Tax – You need the details of Original return/details of notice.
How does TDS work /Who should deduct and pay TDS
Any Person or company making payment if it exceeds certain limit has to deduct TDS and deposit the same with Government. This person is deducter, The person receiving payment is deductee. Each deducter has to issue certificate stating the amount paid and how much TDS has been deducted on same. Deductor has to mandatorily file TDS return every quarter.
The deducteee can claim this TDS deducted as tax paid by him for the financial year in which TDS has been deducted. Rates: There are prescribed rates specified based on the nature of payment being made.
FAQ (TDS Return)
TAN is an alphanumeric 10 digit number required by a person who is liable to deduct TDS and file TDS return. Thus such person must make an application within a month of deducting TDS for allotment of Tax Deduction and Collection Number (TAN) in Form 49B. This number allotted is mandatory to mention in all TDS Certificates issued, returns, challans etc. If a person fails to apply for TAN he may be penalized up to Rs. 10,000/-.
PAN of the deductor has to be given by Non-Government deductors. It is essential to quote PAN of all deductees.
Due dates of submission of quarterly TDS Return is 31st July for Q1, 31st October for Q2, 31st January for Q3, and 31st May for last quarter.
Payment can be made online on NSDL by selecting Challan 281 and making the payment using net banking. These TDS payments need to be made before filing the TDS return. E-payment is compulsory for all Corporate assesses & non-corporate assessees who are liable for audit u/s 44AB. Physical payment can be made using Challan 281 in authorized bank branch.
It is a document which serves as an annexure to the intimation to be sent to the deductor. Intimation will be sent to the deductor through mail / post but a justification report will have to be downloaded from the portal.
Every person deducting tax as per provisions of section 203 is required to issue a certificate to the payee in respect of tax deducted by him along with certain other particulars. This certificate is called TDS Certificate. Even banks deducting TDS on pensions issue TDS certificates. Types of TDS certificate to be issued in different cases: Salaries: Certificate is to be issued in Form 16 containing details of TDS Payment, tax deducted at source and tax calculation based on which TDS was estimated. The certificate should be issued within 31st May of next financial year. Non Salary Payments: Certificate is to be issued in Form 16A containing details of payment and tax deducted at source. The certificate should be issued within 15 days of due date of filing the return. TCS: Certificate to be issued in Form 27D containing the Tax Collected & Paid details. Failure to issue certificate will result in penalty of Rs. 100 for every day the failure continues but limited to the TDS amount.